Continuing the slightly lazy mish-mash style from last year, I'm just going to bash through all my favourite things in the visual medium via some rough thematic and genre grouping. If you really want some form of hierarchy, then you can probably infer that from how many words I use to wax lyrical about any given show or film below.
While 2022 saw the last of the Covid-19 lockdowns, I still found myself watching quite a lot of stuff on the box.
This year saw the conclusion of a few drama series I've stuck with, a couple of them perhaps longer than I should have. Given the length of my watchlists over several streaming services, I'm sure more could have been gained than the increasingly lazy rehashing of old tropes in the mercifully final seasons of Westward and Killing Eve.
The curtain call on the Breaking Bad/Better Call Saul universe sat at the other end of the spectrum, with the mark of a truly exceptional creation being just how much you keep thinking about it in the days and weeks after experiencing it.
As has become the fashion, it was aired in a fairly dragged out format, with much of the action happening several episodes before the last (RIP the fantastic Lalo Salamanca), but even when the pace slowed and the colour drained, there was so much beauty to be found in Gilligan's world; with Jimmy's complicated character arc arguably rivalling Walter's in the end.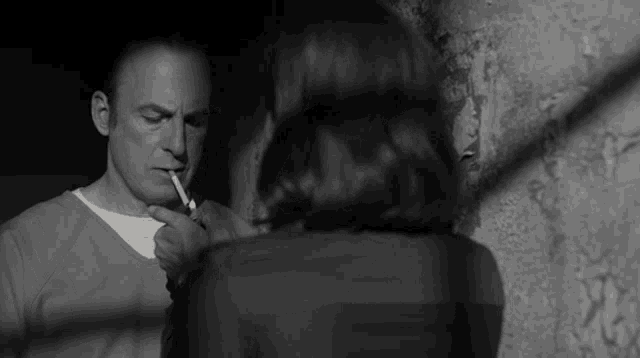 Another trend which continued on from pandemic-times was cracking through the impressive production line of content that Disney have got their expensive recent(ish) purchases pumping out.
Driven on by my wife's continued MCU obsession, we devoured all that was presented to us, from the annoyingly-accented Moon Knight to the slightly-too-teeny Ms Marvel and out via the original and entertaining (once you get over the rushed CG work) She Hulk.
These runs were punctuated by the various Star Wars series, with the second Mandalorian making way for the fairly same-y Obi Wan and again finishing with a flourish in the satisfyingly fascism-smashing Andor.

We also both enjoyed the Lakers docu-drama Winning Time - with its format mixing Adam McKay style - and the second full season of Euphoria - with among other hyper-real high school incidents, the glorious ridiculousness of Lexi's end-of-term play.
In the middle of July, for boring work and cost reasons, my two housemates departed for a fortnight in Australia, leaving me to regress to my natural state; sitting in front of the TV for hours on end.
I finally got round to using that seven-day trial of Apple TV and hoovered up the superb Severance. Seriously, what a show. So stylistically assured, nailing such a bizarre premise and slowly working up to really dramatic conclusions - I might actually have to fork out for a paid subscription when the second season comes out.
In anticipation of that expense, I tried to whittle down the last of the things worth paying for on Amazon Prime TV; namely the frequently brilliant (the second and third episodes really stuck with me) Tales From The Loop, and the consistently exceptional Station Eleven.
If I were to pick a favourite from this year, this would probably just pip Severance, given how deeply it seeped into my psyche for that week or so - and ever since.
Station Eleven sort of defies explanation - a pandemic-based drama that's both plausibly terrifying and incredibly sad, while also being tears-of-joy beautiful and overwhelmingly hopeful of the post-apocalyptic world we seem to be tempting the earth to spit back at us.
After blasting through all of that in week one, I cleansed my palate with the first season of the utterly-lovable Ted Lasso, before plunging my way into the fantastically-entertaining filth of The Boys; bashing through all three seasons as a sort of antidote to the comparatively straight-shooting Marvel.
I forgot it in the first draft, but one of the most extraordinary things I saw on telly last year was Undone - a gloriously trippy rotoscoping animation series exploring the nature of reality and the idea that perhaps some mentally ill people are actually telling the truth about time-travelling experiences. It's visually spectacular, but also funny, smart and intriguing in a way that makes sense once you realise it was dreamed up in part by Bojack Horeseman creator Raphael Bob-Waksberg.
The end of summer brought the big battle for dungeons and dragons drama supremacy, in the form of Rings of Power versus House of the Dragon.
I waded through both prequel series, broadly enjoying them, albeit with a few caveats. The rings was deliciously expensive-looking, what with all those swooping shots over unnecessarily-detailed fantasy cities and close-ups of meticulously-rendered monsters. While there were some ham-fisted attempts at levity, the general tone of pompous self-seriousness grated a bit, although there was just enough Tolkien plot to keep things progressing along to the inevitable crashy-bashy climax.
The dragons meanwhile, felt a little cheaper round the edges, but was generally better written and acted - Matt Smith really chewing the scenery with glee - to compensate. Aside from the rather gratuitous obsession with unsuccessful childbirth, the generational intrigue and inter-castle squabbling kept me coming back for more.
I suppose, given the uncertainty and expense involved in creating new shows, it's perhaps understandable that proven cash cows are milked for all they're worth.
The fourth series of Stranger Things started out feeling a bit like such an exercise in extension, but with the eighties horror tropes, continued attention to period detail and multi-pronged plot, the Duffers just about pulled it off.
I was certainly more pumped about the return of shows which don't feel like they've outstayed their welcome quite so much, namely the remarkable tonal balancing act of Barry, the unfairly slept-on Reservation Dogs, the low-key perfection of Atlanta, and the best kids show since Adventure Time; Bluey.
But, to be fair, there was some new telly made this year which was well worth a mention.
I gladly travelled back to Baltimore with The Wire's David Simon and the ludicrous lawlessness of a special taskforce in We Own This City. That Jon Bernthal has such a cartoonishly dumb and nasty face, I love him in everything he turns up in.
Back to British bits, I quite liked the enjoyably-contrived Lazarus Project, again, mainly for its loveable leading man Paapa Essiedu.
Meanwhile, the equally adorable Ben Wishaw was on fine form in the equal parts hilarious and heartbreaking This Is Going To Hurt, while similar emotions were wrought in Russell T Davies' somewhat autobiographical HIV drama It's A Sin. Sticking with BBC writing talent, It's a Sin saw Steven Moffat wring brilliant performances out of David Tennant and Stanley Tucci with a twisty, morality-stretching script.
Three very different documentaries are also worth a quick shout while we're still with Auntie: the deadpan dimwittedness of Cunk On Earth, the melting majesty of Frozen Planet II and the actually-better-without-his-voiceover TraumaZone look at the fall of the Soviet Union through Adam Curtis' lens.

Sticking with factual programming, Netflix could be relied upon for the more memetic and salacious end of things, namely the genuinely abhorrent Woodstock 99, similarly unpleasant Wild World of John McAfee and saddening descent into disappointment of Kanye's Jeen-Yuhs.
Now we're nearing the arse-end of my 2022 telly recommendations, just a few more, before I air out the whiffy ones and move on to movies.
How To With John Wilson finally made it to our screens and was the delight that the Guardian had been describing it as for several years. Between it and Gone Fishing with Mortimer and Whitehouse, I think I've found my low consequence, warmly-themed and visually stimulating ideal hangover/comedown TV.
Quite the opposite can be said for the genuinely hard to watch The Rehearsal. Don't get me wrong, I love Nathan Fielder, and the work that's been put into this new show - creating these mind-meltingly-meta do-over situations - is staggering, but for a conflict-avoider like myself, the whole awkward setup is just torture.
Keeping it weird, and making a triumphant move from YouTube to proper telly, I implore you to take a dip into Don't Hug Me I'm Scared. It really defies adequate explanation, but the varied animation techniques are superb, the sense of humour is wonderfully warped and credit to the execs at Channel 4 for putting some money behind it. Now someone needs to grow the balls required to give Salad Fingers a run.
Acting as the bridge between good and bad, a quick word for the Handmaid's Tale, which probably should have finished a couple of seasons ago, but rumbles on with me hate-watching the continued travails of June and Serena.
I generally try to stay positive on the internet, but feel like its worth making a few cautionary notes, should you be considering any of the following.
I watched a whole bloody season of the Ridley Scott-directed/produced Raised By Wolves in the vain hope it would get better/make more sense. I also sat through a couple of episodes of that Dahmer thing before questioning what I was doing with my life. I continue to cry for the self-inflicted career destruction of Mike Myers, this time with the deeply unfunny Pentaverate. And finally, what happened with the second season of Russian Doll? Rarely have I seen a bigger drop-off in plot/script quality.
Quick FYI - as much as I've had them recommended, I just didn't get round to watching things like the White Lotus, Patchinko, Industry, The Bear, Bad Sisters or the final season of Derry Girls.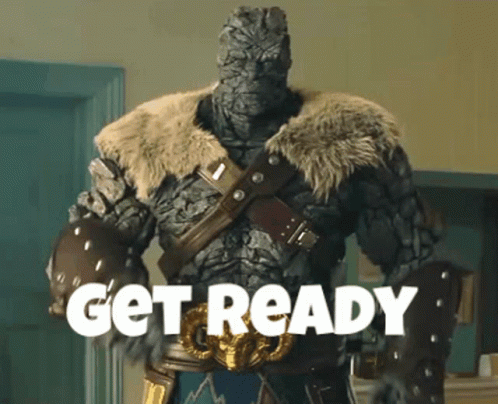 Finishing with some filums, I should also point out that I haven't got out to see any of those that appear to be high on the end-of-year lists of more cultured and less parentally-burdened people - but do aim to at some point see Triangle of Sadness, Aftersun, Liquorice Pizza, White Noise, Nope, Boiling Point or Brian and Charles.
I got out to see a few things during the aforementioned bachelor's fortnight, but given it was mid-July, there was only blockbuster fare to choose from. I can, however, confirm that the third Thor film and the second Top Gun outing are both rollicking good romps.
As, for that matter, is Everything Everywhere All At Once. Some of the jokes don't really land, the time-travel logic is beyond daft and it kind of loses its way towards the end, but Michelle Yeoh is magnificent and it's a visual treat unlike almost anything I've ever seen before.
Attempting to equal the mind-bender-ing was the Marvel multiverse jumping off point of the Dr Strange sequel, which also acted as quite a nice follow-on from the excellent WandaVision series.
On the pleasingly gorey side of things, I liked how good a baddie Sebastian Stan was in Fresh, and how much better Nick Cage does vengeance - than the likes of Keanu or Neeson - in Pig.
Quick shout for the Werner Herzog doc the Fire Within, about the life and death of a pioneering pair of volcanologists. If you're a lava lover like me, the sheer amount of breathtaking footage is worth the admission price alone (you should still be able to find it for free via Storyville on iPlayer).
In the last week or so, we've also had a bit of time to indulge in some of the big Christmas movies released on various platforms. So before I finish, I give The Northman 8/10, the Glass Onion 6/10, The Batman 7/10 and the Banshees of Inisherin 9/10.