A beginner's guide to New Zealand
https://www.newschoolers.com/news/read/A-Beginner-Guide-Zealand

After university I wanted to do another ski season before getting sucked into the rat race, so having conquered Canada before my studies, I headed down under to try out New Zealand. Given the snow has just started falling there as autumn turns to winter in the southern hemisphere, I figured this would be a good time to try and put the same idea in your head; as I really can't recommend the place enough.
This is just an overview though, so please hit me up in the comments if you want any more specific information on the work/play/price/places/etc. This comparison table is also pretty handy if you want to get an idea of how the resorts stack up statistically against each other and others you've been to.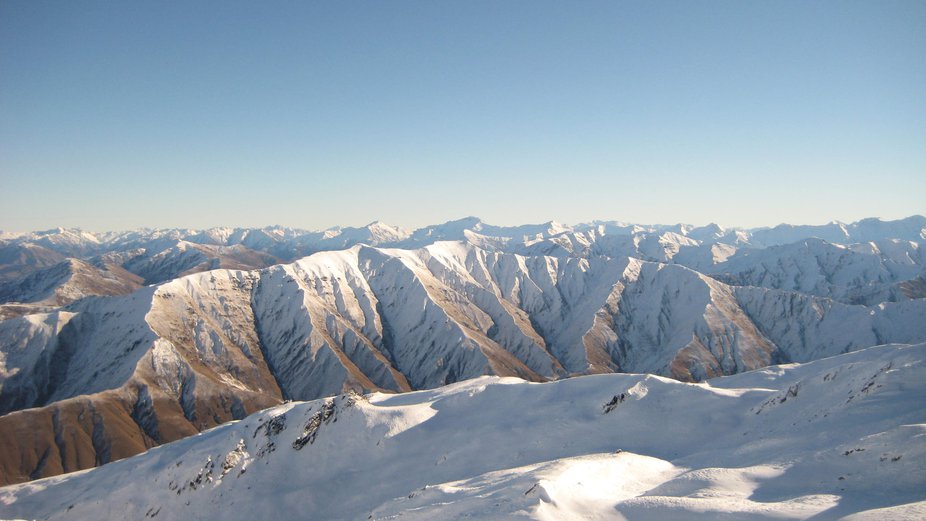 If this this last season's bounty was quite bountiful enough, or you've had enough of lying about on beaches during the summer, then why not catch a flight to Aotearoa (the Maori word for their nation) and do things a bit differently.
It's no secret that European and North American ski teams decamp down under for training camps, while the world's best freestyle riders chase the winter with kiwi heli-skiing and trick progression in the park.
The country is well set up for tourists, so you can either tackle the traditional top-to-toe road trip or cherry pick the best bits from the air. With over twenty resorts packed in to a country not much bigger than the UK, it's wholly possible to sample five different peaks in a week. The season runs from mid-June to early-October, so deserting the northern hemisphere mid summer is your best bet for solid snow cover, although try to avoid mid July as the slopes are full of students on their mid-term break.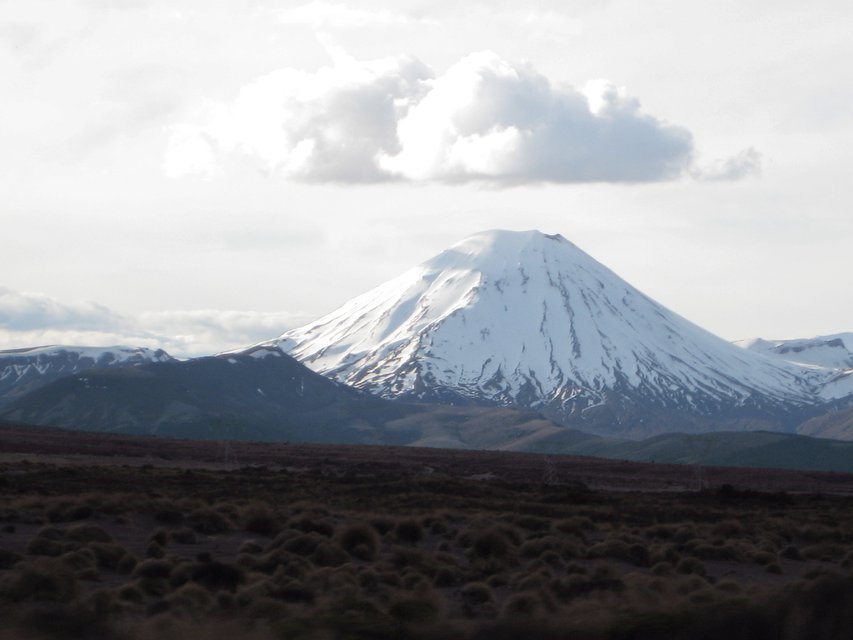 Starting at the top, roughly four hours from your arrival point in Auckland - or around the same distance from the capital Wellington at the opposite end of the island, to give you an idea of scale - is Mt. Ruapehu, with its twin resorts Whakapapa and Turoa. The mountain is an active volcano, which last erupted as recently as 1995, and gives great views across to its sister peak Mt. Ngauruhoe; easily recognisable as Mt. Doom in the Lord of the Rings. The two areas make up the country's largest ski field at 2,596 acres - with Australasia's longest vertical of 722 metres - and given that it is the only tall thing for miles around, the area regularly receives large dumps of snow.
That's about it up north though, so it's tempting to head straight for the south island, flying into either Queenstown or Christchurch. If you choose the latter - giving the island capital some much needed tourist dollars as it continues to rebuild from the 2011 earthquake - then rising abruptly out of the Canterbury Plains to the west are the Southern Alps; a magnificent mountain range that runs virtually the length of the island.
The first resort you hit is Mt. Hutt, popular due to its vicinity to Christchurch and snowmaking that gives it the longest season on the island. To access the resort you'll come across one of kiwi skiing's many quirks; the precipitous gravel switchback access roads, best tackled in a four wheel drive, or at least a vehicle equipped with snow-chains. This does mean that your holiday may be at the mercy of the weather, with this particular resort's propensity for getting snowed in earning it the nickname Mt. Shut. Several resorts have applied to gondolas from valley floor to base area, but as most are rightly in 'areas of unspoilt natural beauty', planning permission for anything more than a few chairlifts has been hard to come by.
If you quite like the idea of going back to basics, then New Zealand has another unique feature; the club ski field. Run as non-profit clubs, these areas are mostly grouped around the jagged peaks of Arthur's Pass and offer incredible off-piste style skiing and often deep powder, via basic rope tows and muck-in accommodation. Magnificent mountains like Cragieburn, Broken River, Mt. Olympus and Mt. Cheeseman can give access to snow, skiing and views to rival anywhere in the world, if you can cope with the notorious 'nutcracker' tows.
If you really want to try something completely different to the big, commercial resorts of Europe and North America, then make a beeline for these rugged ranges - not far from where Sir Edmund Hillary trained for the first ascent of Everest - and get yourself a Chill Pass to access all 13 of them.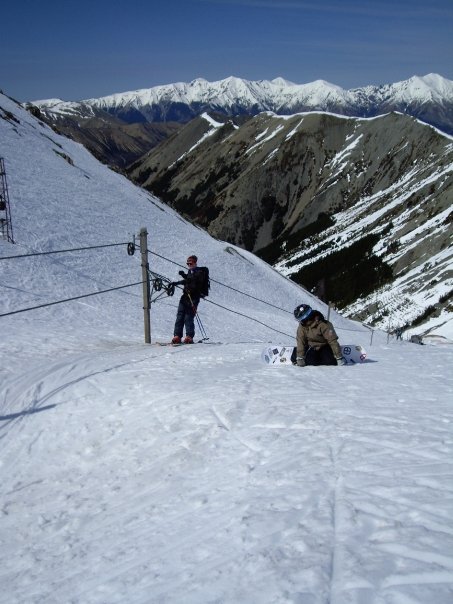 There are of course other methods of finding the best snow and untouched slopes, and compared to the northern hemisphere, New Zealand is one of the cheapest places to go heli-skiing. All the major ski towns have backcountry skiing companies with expert guides and there's even a dedicated off-piste resort, Mt. Potts, where heli-trips are paid for by the run on an exclusive family-owned mountain play-park.
Further south in the glacial valleys of Central Otago is where the majority of ski holidays are taken however, with Queenstown being the most popular tourist destination in the country, due to its breathtaking views and multitude of extreme-sports on offer. It lies nestled between two excellent commercial resorts: the small but steep Remarkables and flatter family resort Coronet Peak, often referred to as 'concrete peak' due to a reliance on snowmaking that makes for pretty solid groomers.
A short drive over the Cardrona range takes you to the resort of the same name - a place that season-by-season investment has turned into probably the best all-rounder in the country, as loved by coach loads of Japanese tourists for its facilities as it is by park rats for its jibs and jumps. Of course, the latter used to be amply catered for on the other side of the valley by the dedicated freestyle mini-resort Snowpark NZ, but since its closure in 2013, Cardrona has had to take on the various events it hosted.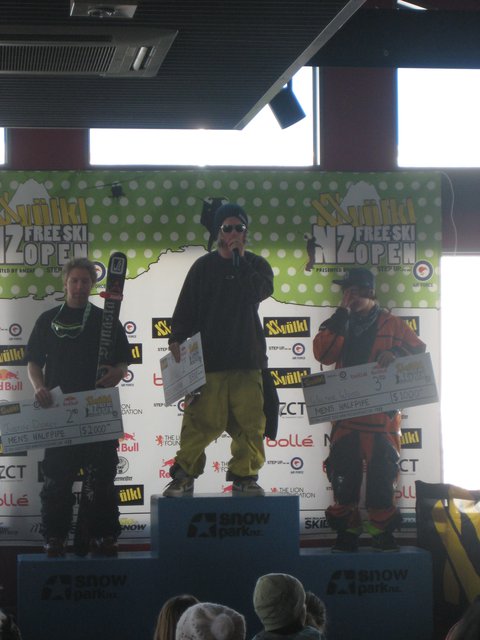 Opened in 2002 by the Lee family, Snowpark can count the development of the Wells brothers as one of its many successes, but lack of numbers and commercial pressures meant the whole site was sold off to a vehicle testing company.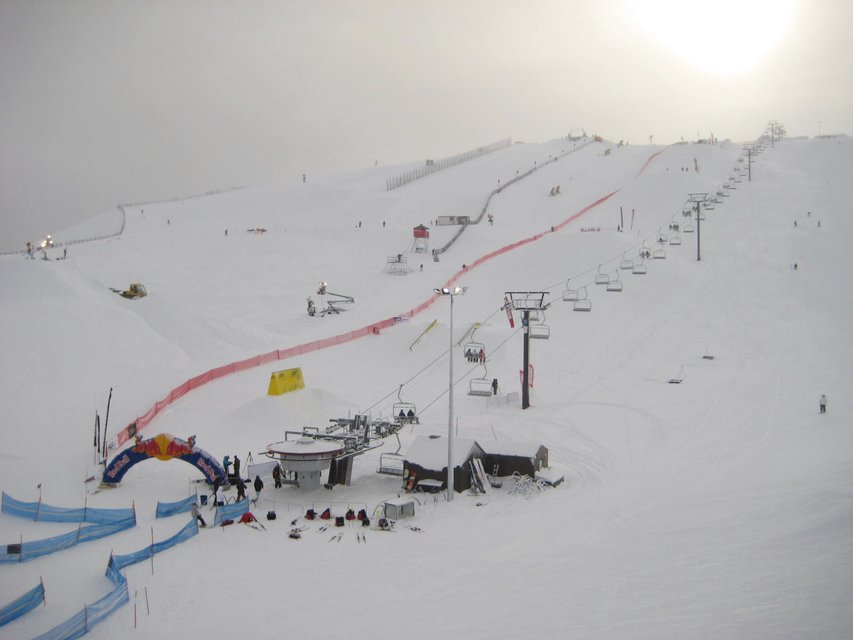 If you continue on over the pass, an hour's drive north of Queenstown is the less touristy town of Wanaka, with its local ski-field, Treble Cone. New Zealand's second biggest resort is usually surprisingly quiet, as its predominantly steep terrain favours foreign racing teams and advanced skiers.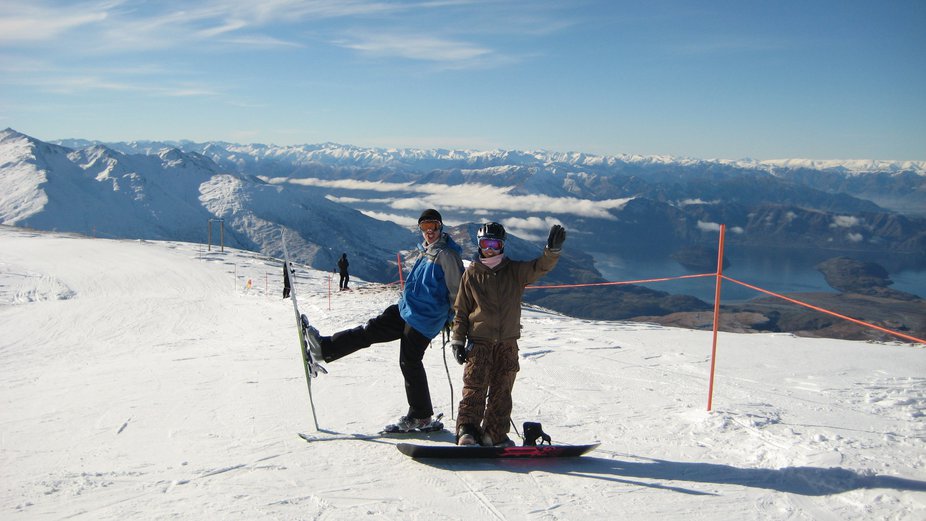 This is where I spent my season, making sandwiches for the punters and scoping lines on my lunch break to hit when I had a day off or an 'powder hour' bestowed by our generous head chef. I can heartily recommend hiking the peak for the view back down Glendhu Bay to Lake Wanaka, or heading over to the double black chutes of the Motatapu Basin for some in-bound off-piste.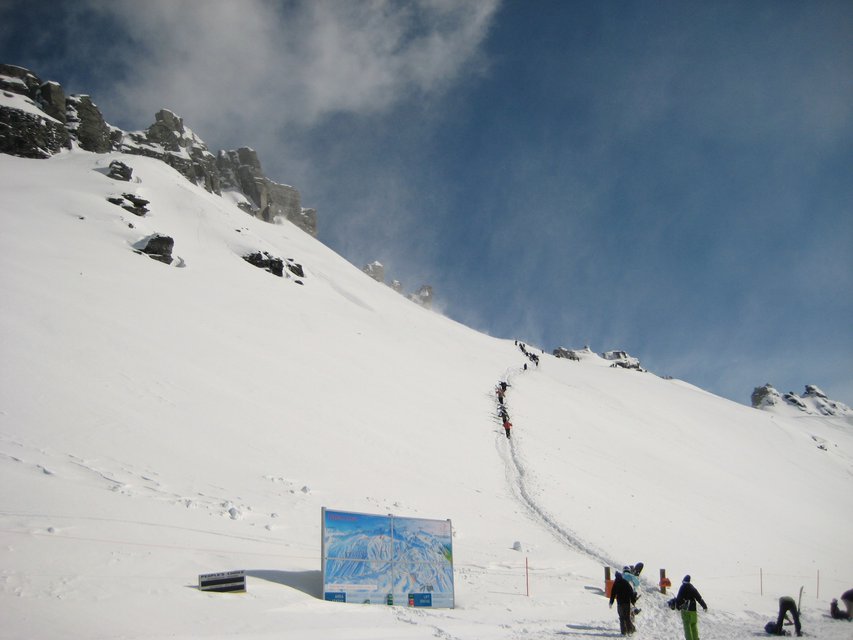 The mountains can't rival Europe or North America for size or snow and some of the facilities are a bit basic in comparison, but if you want an altogether different ski trip, amongst some of the most incredible scenery on earth, then New Zealand is well worth your time and money.