Kapital | Alex Smoke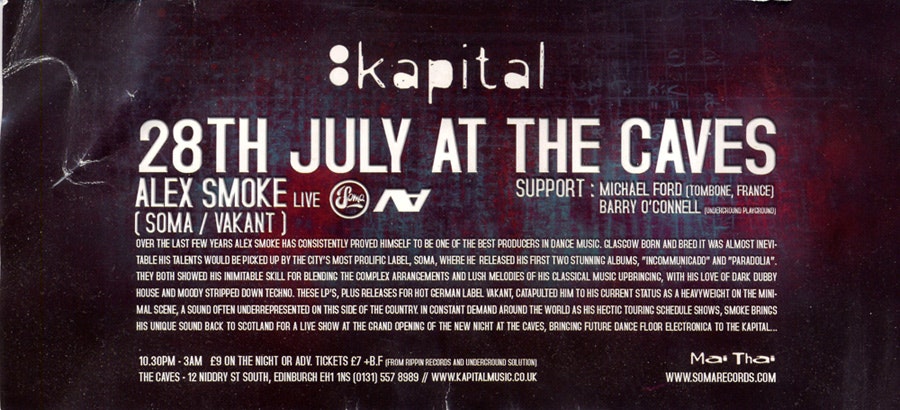 Over the last few years Alex Smoke has consistently proved himself to be one of the best producers in dance music, and without resorting to a more commercial sound like some of his fellow countrymen.

Glasgow born and bred it was almost inevitable his talents would be picked up by the cities most prolific label, Soma, where he released his first two stunning albums, Incommunicado and Paradolia. They both showed his inimitable skill for blending the complex arrangements and lush melodies of his classical music upbringing, with his love of dark dubby house, and moody minimal techno. These EP's, plus releases for hot German label Vakant, catapulted him to his current status of the darling of the minimal scene, a sound often overlooked this side of the country.
In constant demand around the world as his hectic touring schedule shows, Smoke brings his unique sound back to Scotland for the grand opening of this new night at The Caves, proving that there's just as good an experimental electronica scene in the Kapital.