Life Of Pi To Be Made Into 3D Film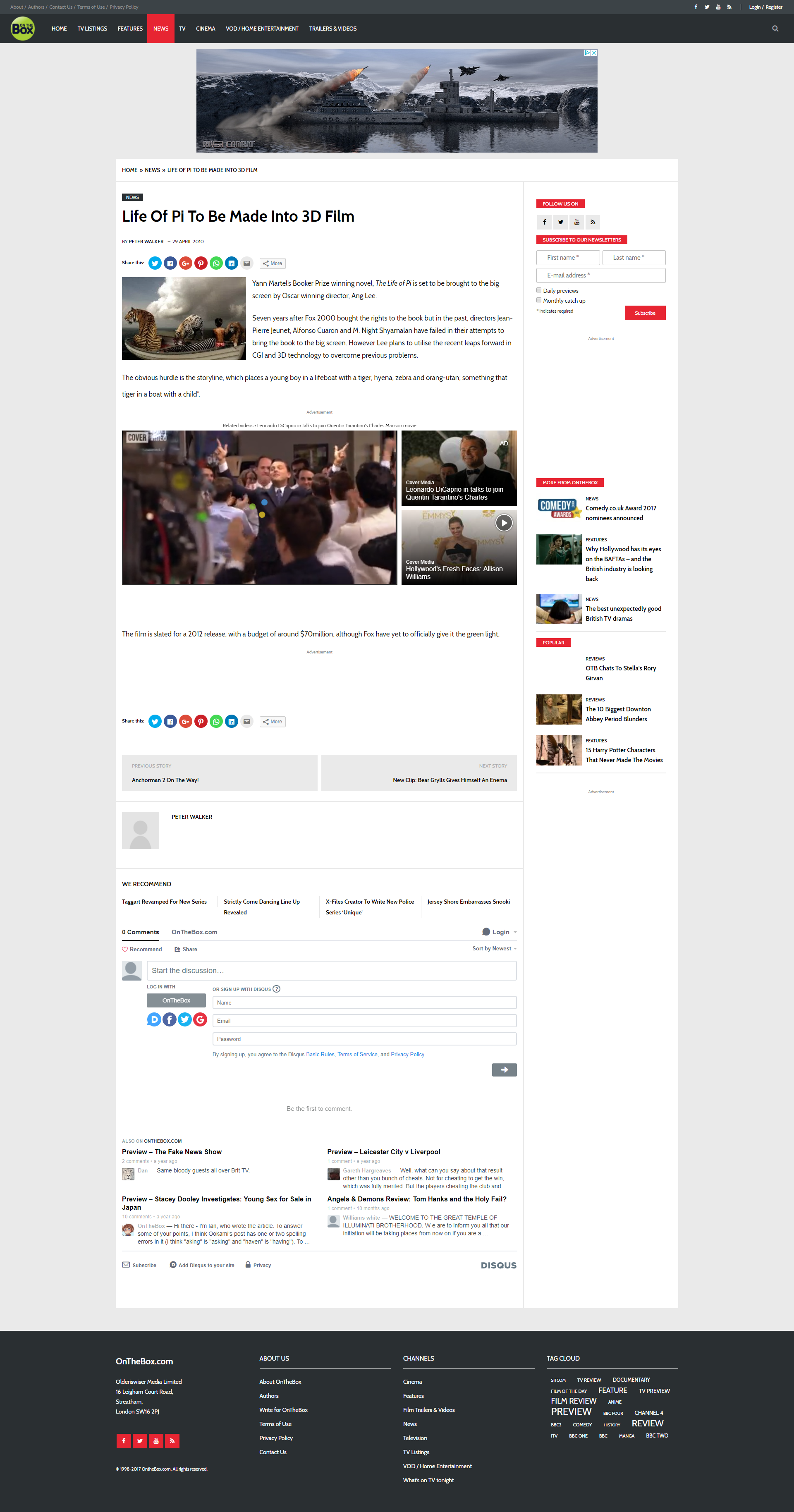 Yann Martel's Booker Prize winning novel, The Life of Pi is set to be brought to the big screen by Oscar winning director, Ang Lee.
Seven years after Fox 2000 bought the rights to the book but in the past, directors Jean-Pierre Jeunet, Alfonso Cuaron and M. Night Shyamalan have failed in their attempts to bring the book to the big screen. However Lee plans to utilise the recent leaps forward in CGI and 3D technology to overcome previous problems.
The obvious hurdle is the storyline, which places a young boy in a lifeboat with a tiger, hyena, zebra and orang-utan; something that until now has proved impossible. As Fox's Elizabeth Gabler explains, "it has a gigantic visual effects component: you can't put a live tiger in a boat with a child".