'Life On Mars' Duo To Return In New Drama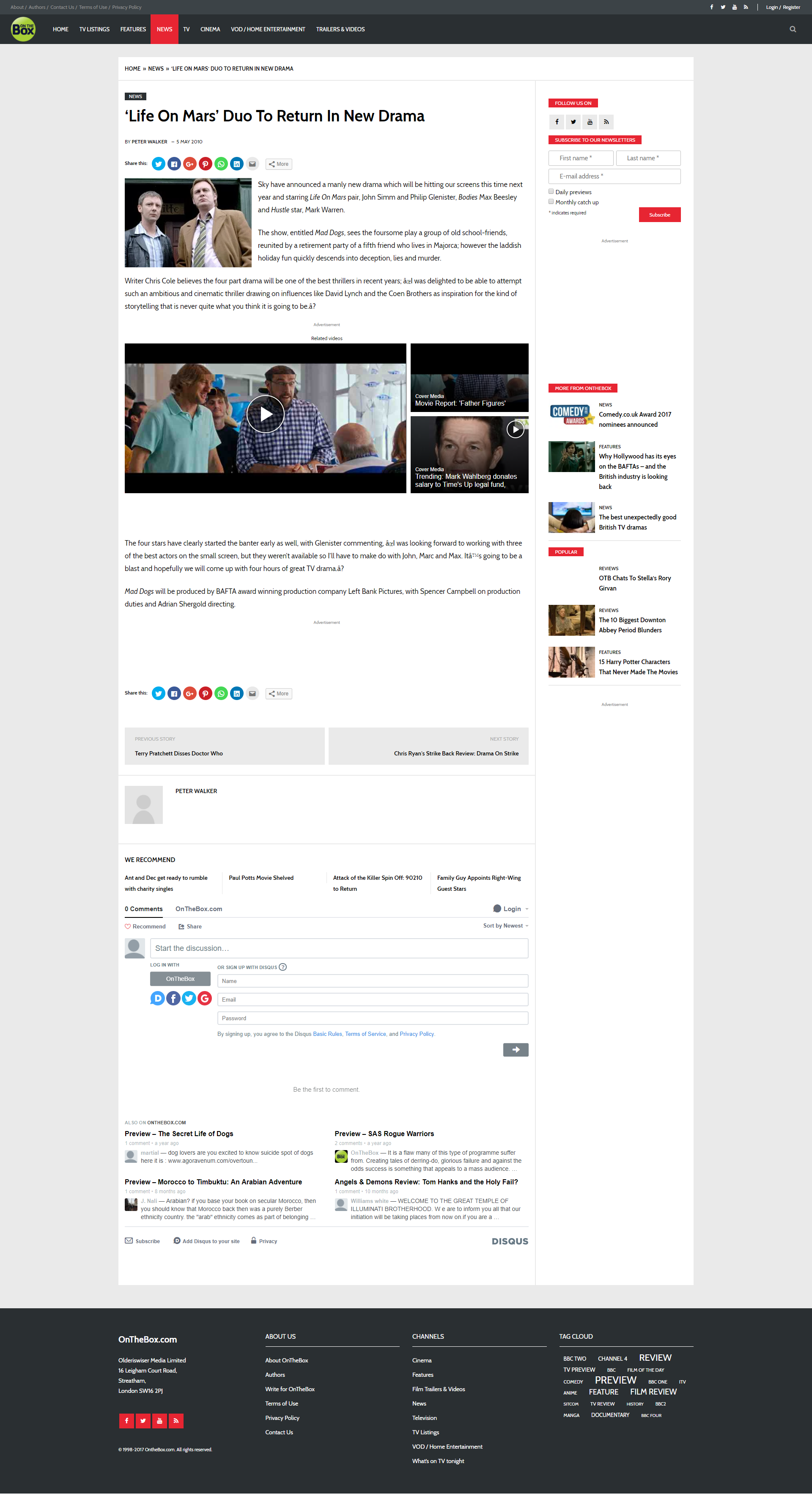 Sky have announced a manly new drama which will be hitting our screens this time next year and starring Life On Mars pair, John Simm and Philip Glenister, Bodies Max Beesley and Hustle star, Mark Warren.
The show, entitled Mad Dogs, sees the foursome play a group of old school-friends, reunited by a retirement party of a fifth friend who lives in Majorca; however the laddish holiday fun quickly descends into deception, lies and murder.
Writer Chris Cole believes the four part drama will be one of the best thrillers in recent years; "I was delighted to be able to attempt such an ambitious and cinematic thriller drawing on influences like David Lynch and the Coen Brothers as inspiration for the kind of storytelling that is never quite what you think it is going to be."
The four stars have clearly started the banter early as well, with Glenister commenting, "I was looking forward to working with three of the best actors on the small screen, but they weren't available so I'll have to make do with John, Marc and Max. It's going to be a blast and hopefully we will come up with four hours of great TV drama."
Mad Dogs will be produced by BAFTA award winning production company Left Bank Pictures, with Spencer Campbell on production duties and Adrian Shergold directing.