Midland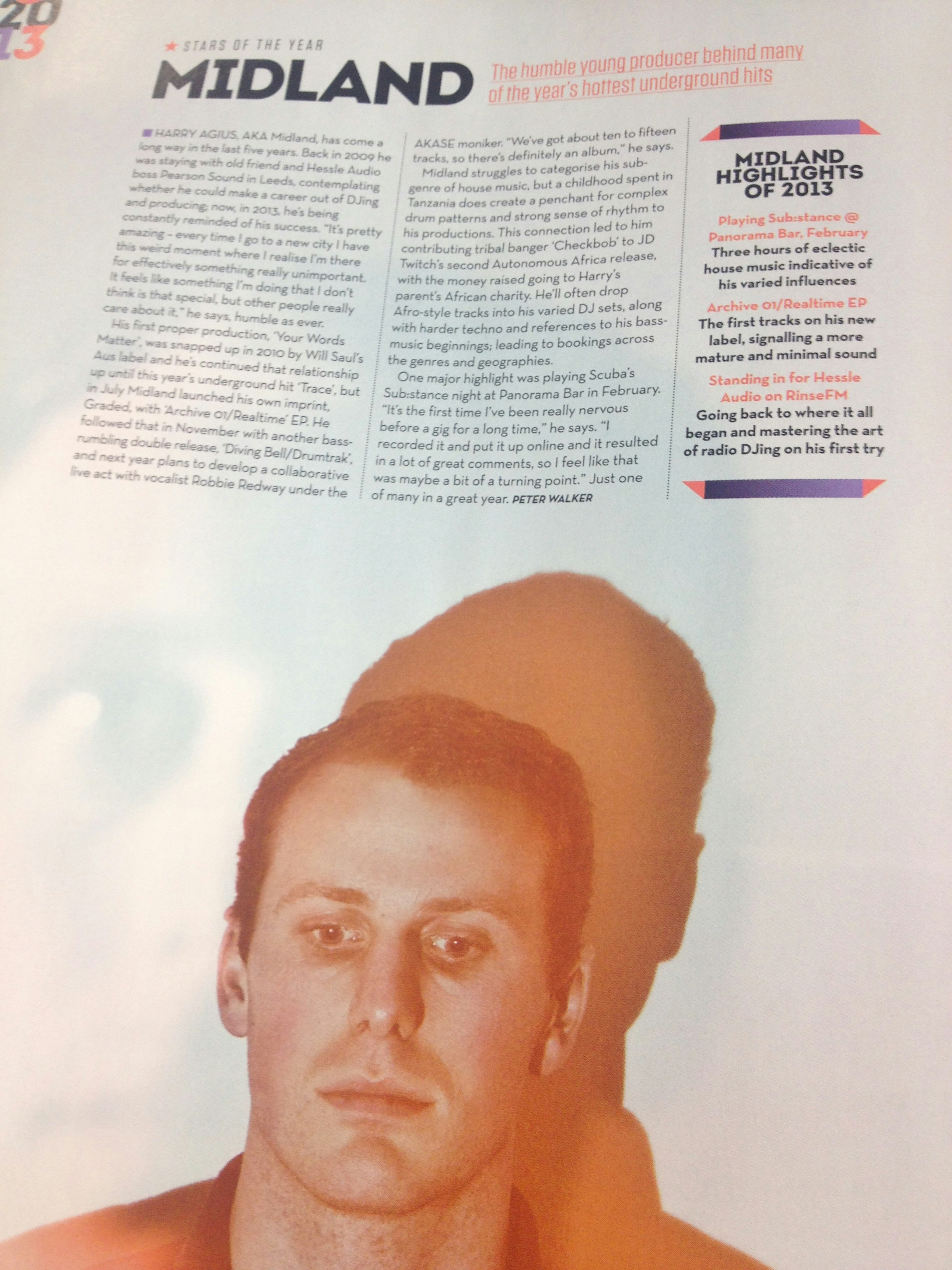 Midland - A humble young man responsible for several of the year's hottest underground hits

Harry Agius, AKA Midland, has come a long way in the last five years. Back in 2009 he was staying with old friend and Hessle Audio boss Pearson Sound in Leeds, contemplating whether he could make a career out of DJing and producing, now in 2013 he's being constantly reminded of his success. "It's pretty amazing, every time I go to a new city I have this weird moment where I realise I'm there for effectively something really unimportant, it feels like something I'm doing that I don't think is that special, but other people really care about it," he says, humble as ever.
His first proper production 'Your Words Matter' was snapped up in 2010 by Will Saul's Aus label and he's continued that relationship up until this year's underground hit 'Trace', but in July Midland launched his own imprint Graded with 'Archive 01/Realtime' EP. He followed that in November with another bass-rumbling double release, Diving Bell/Drumtrak, and next year plans to develop a new collaborative live act with vocalist Robbie Redway under the AKASE moniker. "We've got about 10-15 tracks, so there's definitely an album's worth," he adds.
Midland struggles to categorise his sub-genre of house music, but a childhood spent in Tanzania does lend a penchant for complex drum patterns and strong sense of rhythm to his productions. This connection led to him contributing tribal banger 'Checkbob' to JD Twitch's second Autonomous Africa release, with the money raised going to his parent's charity. He'll often drop Afro-style tracks into his varied DJ sets, along with harder techno and references to his bass-music beginnings; leading to bookings across the genres and geographies.
One major highlight was playing Scuba's Sub:stance night at PanoramaBar in February. "It's the first time I've been really nervous before a gig for a long time, I recorded that one and put it up and it resulted in a lot of nice comments, so I feel like that was maybe a bit of a turning point this year."