Scream If You Know The Answer Review: Up And Down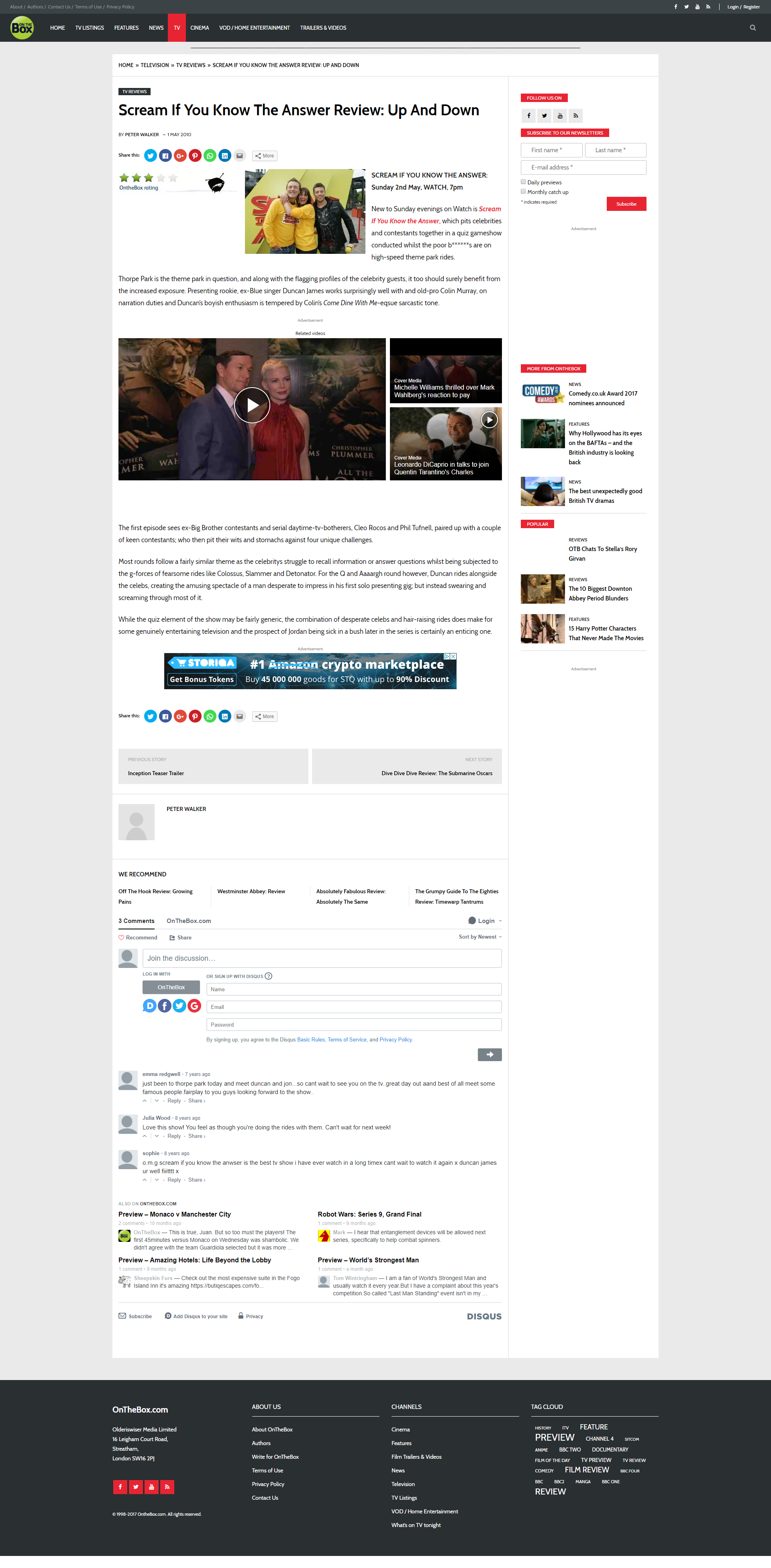 SCREAM IF YOU KNOW THE ANSWER: Sunday 2nd May, WATCH, 7pm
New to Sunday evenings on Watch is Scream If You Know the Answer, which pits celebrities and contestants together in a quiz gameshow conducted whilst the poor b******s are on high-speed theme park rides.
Thorpe Park is the theme park in question, and along with the flagging profiles of the celebrity guests, it too should surely benefit from the increased exposure. Presenting rookie, ex-Blue singer Duncan James works surprisingly well with and old-pro Colin Murray, on narration duties and Duncan's boyish enthusiasm is tempered by Colin's Come Dine With Me-eqsue sarcastic tone.
The first episode sees ex-Big Brother contestants and serial daytime-tv-botherers, Cleo Rocos and Phil Tufnell, paired up with a couple of keen contestants; who then pit their wits and stomachs against four unique challenges.
Most rounds follow a fairly similar theme as the celebritys struggle to recall information or answer questions whilst being subjected to the g-forces of fearsome rides like Colossus, Slammer and Detonator. For the Q and Aaaargh round however, Duncan rides alongside the celebs, creating the amusing spectacle of a man desperate to impress in his first solo presenting gig; but instead swearing and screaming through most of it.
While the quiz element of the show may be fairly generic, the combination of desperate celebs and hair-raising rides does make for some genuinely entertaining television and the prospect of Jordan being sick in a bush later in the series is certainly an enticing one.