The Skinny | Shane McGowan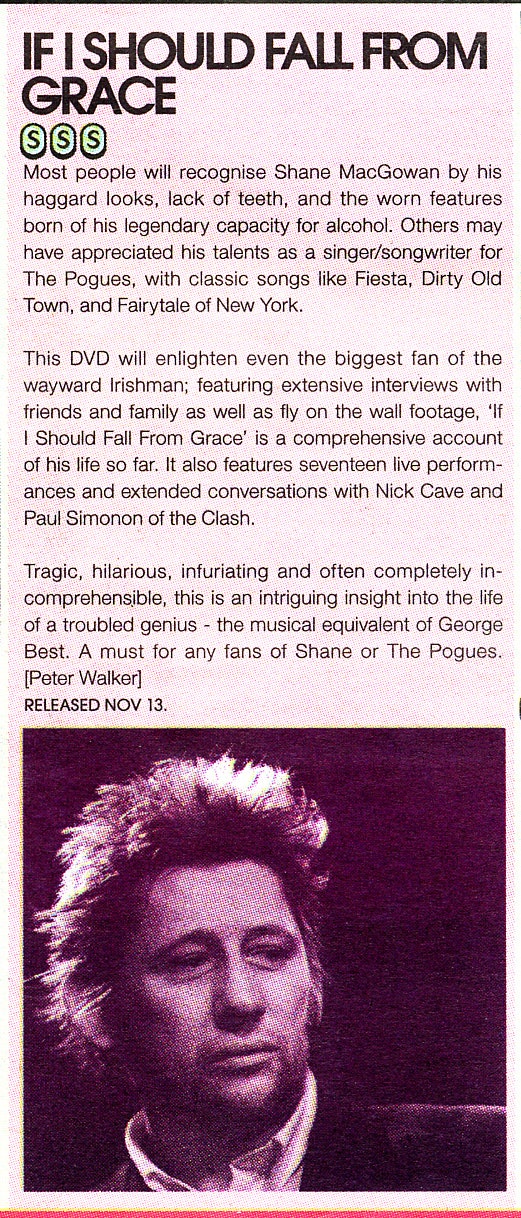 The Shane MacGowan Story: If I Should Fall From Grace
Released 13th November 2006
Most people will recognise Shane MacGowan for his haggard looks, lack of teeth, and legendary capacity for alcohol. Others may have appreciated his talents as a singer/songwriter for The Pogues, with classic songs like Fiesta, Dirty Old Town, and Fairytale of New York.
But this DVD will enlighten even the biggest fan of the wayward Irishman, featuring extensive interviews with friends and family as well as fly on the wall footage, If I Should Fall From Grace is a comprehensive account of his life so far. It also features seventeen live performances and extended conversations with Nick Cave and Paul Simonon for the Clash.
Tragic, hilarious, infuriating and often completely incomprehensible this is an intriguing insight into the life of a troubled genius, the musical equivalent of George Best, and a must for any fans of Shane or The Pogues.
3 Skinny's